Columbia Antique Destinations – Best Antique Town
Columbia is a destination for antique lovers across the country! The area is so rich in history you don't have to travel far to find beautiful and unique items. Within the walls of the town's many antique shops, you're sure to find something with a story to tell.
Whether you're hunting for a specific item or just strolling through the stands, you won't be disappointed visiting Columbia, PA to get your antique shopping fix in.
Home remodeling decor hunters and lovers of those special finds that YouTube personalities like The Antique Nomad just go crazy for, it's all here!
The cool thing about Columbia, PA antique shop destinations is that they are all within a few blocks from each other. Even if you were hunting for furniture, the shop owners would be very familiar with you purchasing items and picking them later (allowing you to enjoy a stroll through historic Columbia's streets as you visit all the cool destinations)!
Don't want to walk to each one? No problem – here's an overview of where they are and what you can expect to find when hunting our amazing antique shops in Columbia, PA.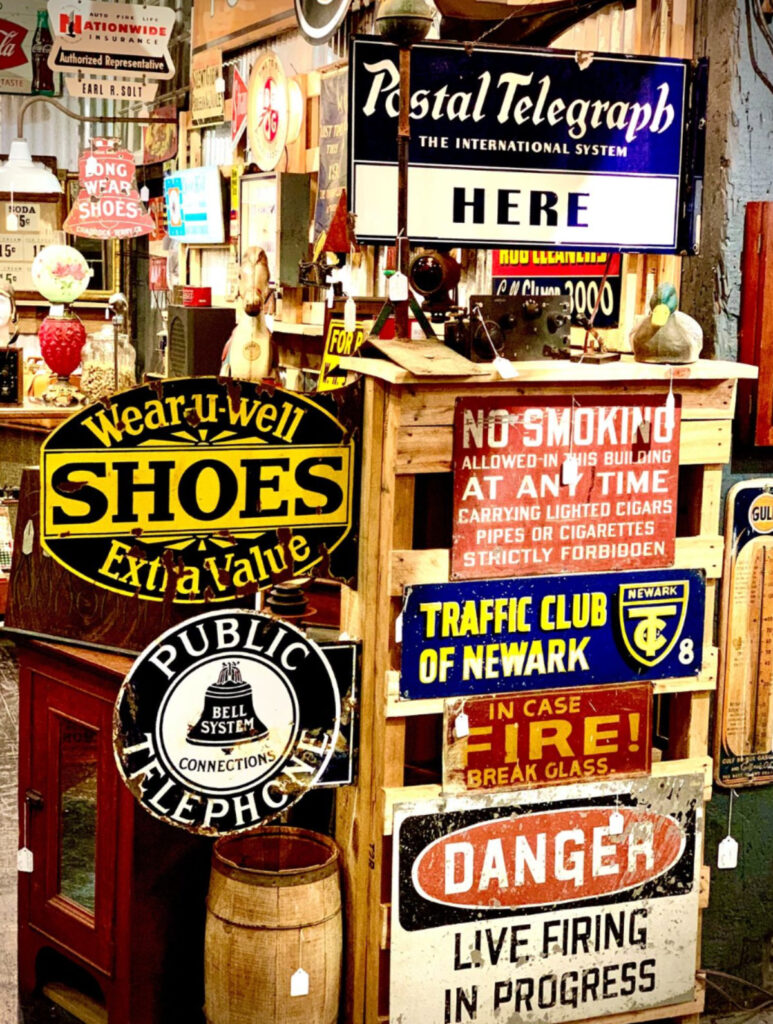 At Bootleg, even the building itself is an antique. Housed in a building constructed in 1822, Bootleg Antiques has been a part of the Columbia community for over ten years. Located right on the riverside, this antique stop has an expansive shopping space – two floors worth!
Is it true that Prohibition era whiskey was smuggled out of tunnels beneath the building to the canal to be transported and enjoyed elsewhere? Survey says YES!
Connie will greet you with a loud HELLO! Welcome to Bootleg! when you walk in – along with her contagious smile and eager to help attitude. Tom is probably around too fixing something or serving someone at their in-house cafe with food and drinks (no, it's not bootleg whiskey).
With a friendly team and tons of space to explore, great booths setup by vendors, and plenty to explore – you'll enjoy as much time as you have looking for treasures here!
LOCATION:
135 Bridge St, Columbia, PA 17512
HOURS:
Monday-Tuesday: Closed
Wednesday-Saturday: 10:00AM-5:00PM
Sunday: 1:00PM-5:00PM
---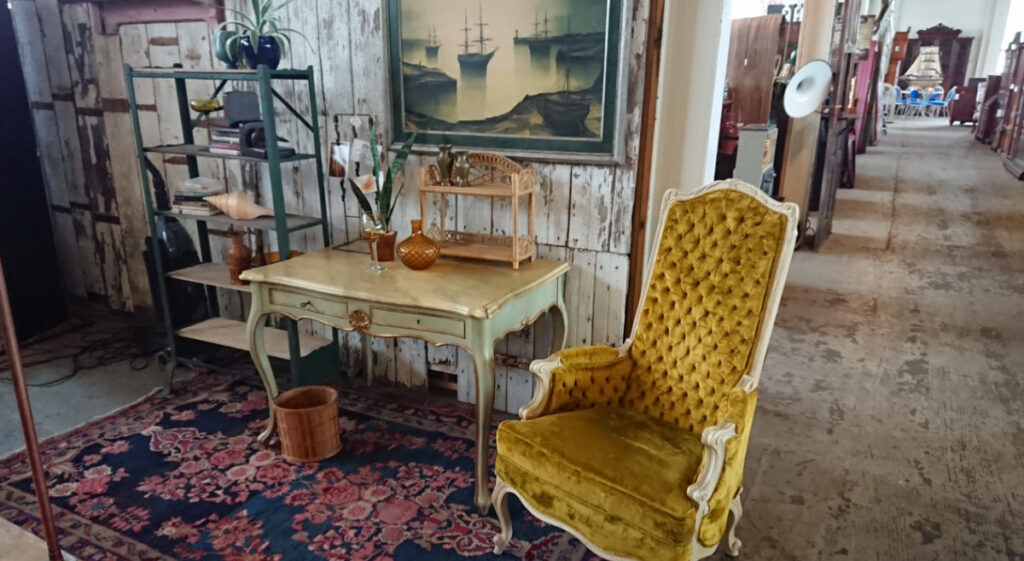 A short walk from the riverside is another gem of a spot to go antique shopping. With 40,000 square feet of warehouse space, Tollbooth is a shop you could explore for hours. And every time you go there is something new. This large spot boasts a variety of different vendors all with their own unique collection of antiques. Chances are if you're looking for something, you'll find it here.
With so much foot traffic to this location – it seems like you can always see new items because the one you thought twice about is gone before you know it! David Dolittle is the main with the vision behind this grand warehouse, and you'll find great deals and variety.
There is even a bookstore in Columbia within the warehouse with used books for sale that make it a fun place to visit. Coffee and drinks and small snacks can be purchased as well inside to hold you over as you explore.
LOCATION:
215 Chestnut Street, Columbia, PA 17512
HOURS:
Monday – Friday: 11:00AM-4:00PM
Saturday – Sunday: 10:00AM – 5:00PM
---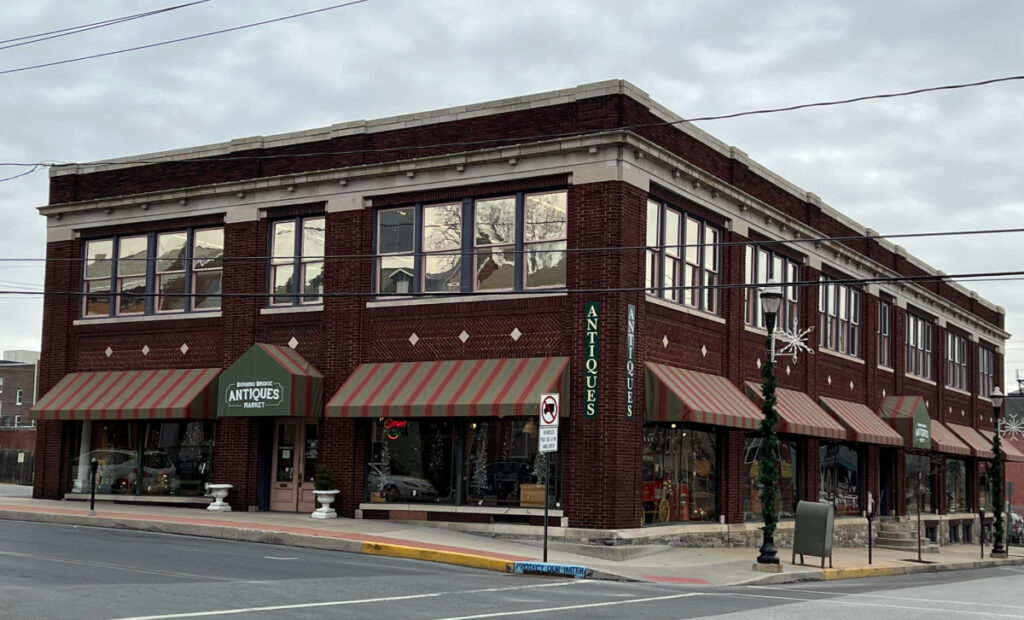 Burning Bridge Antique Market is yet another incredible destination for antique enthusiasts exploring Columbia, PA. Discover a wide range of antiques and collectibles with easy to access parking. They also have a loading/unloading dock for those big items you find.
Cindie will likely be there (the woman in charge – with a quick smile and helping hand) and you'll hear her before you see her 🙂 That's a good thing. She is so passionate about making your visit a successful trip. Some vendors have been featured on Instagram – like this vinyl records dealer as well as a fun overview of the antique warehouse here.
Wander through Burning Bridge with The Antique Nomad and The Crazy Lamp Lady:
Originally serving as a hardware store and sewing factory in the late 1800s, the owners have renovated the space while maintaining the charm with hardwood floors, pressed tin ceilings, limestone walls, chestnut millwork, and stunning windows.
Burning Bridge Antique Market occupies a spacious 24,000 square feet and includes a large selection from over 200 vendors and thousands of consignors.
LOCATION:
304 Walnut St. Columbia, PA 17512
HOURS:
Daily: 10:00AM – 5:00PM
Open until 8 pm every Fourth Friday (Except Major Holidays)
---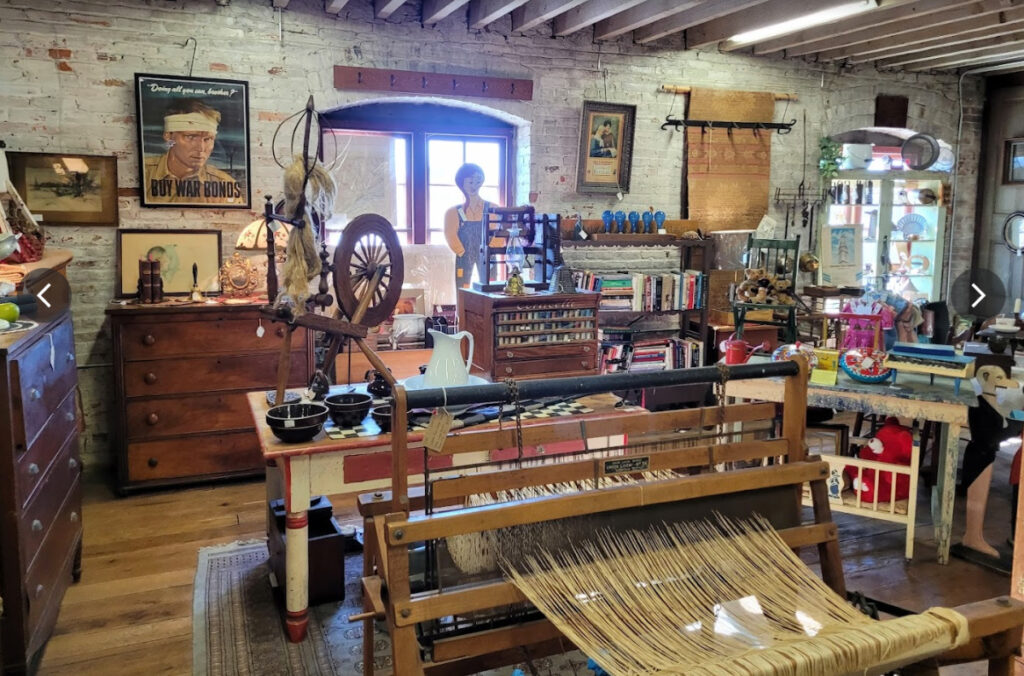 Located in a historic tobacco warehouse, Rivertown Antique Center is another wonderful place to hunt for antiques in Columbia,PA. Visitors are greeted by the warm, welcoming, and knowledgeable owners and staff. Lose track of time browsing through the wide selection of antiques and collectibles at this riverside shopping spot.
It's location has parking that's directly off the main door so you can load up when you leave with ease!
LOCATION:
125 Bank Ave, Columbia, PA 17512
HOURS:
Daily: 10:00AM-5:00PM
EXCEPT Tuesday (Closed)
---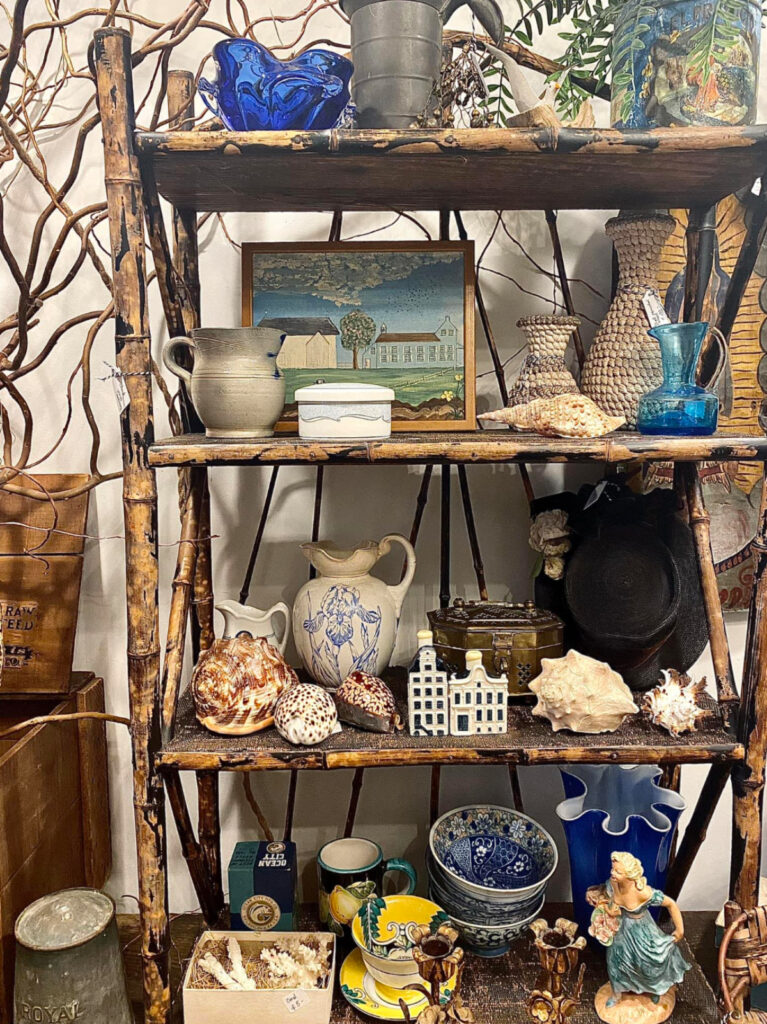 New to the antiquing scene in Columbia is the carefully curated antique shop of Obscure Relics. Once a vendor at a local antique mall, their collection has expanded, becoming worthy of its own special spot in the town of Columbia.
This shop advertises "unique elements from another era" and when you visit you will find just that! The eclectic and beautiful mix of collectibles in this shop will be sure to fascinate.
You can tell from the moment you walk in that the owner has paid attention to every detail making you feel like you aren't just shopping for antiques, but actually stepping back into time. Almost like you are walking through someone's home full of special treasures and memory-filled items.
LOCATION:
236 Locust Street , Columbia, PA, 17512
HOURS:
Monday-Wednesday: CLOSED
Thursday: 1:00 PM – 5:00 PM
Friday: 1:00 PM – 6:00 PM
Saturday: 10:00 AM – 3:00 PM
Sunday: 11:00 AM – 3:00 PM
---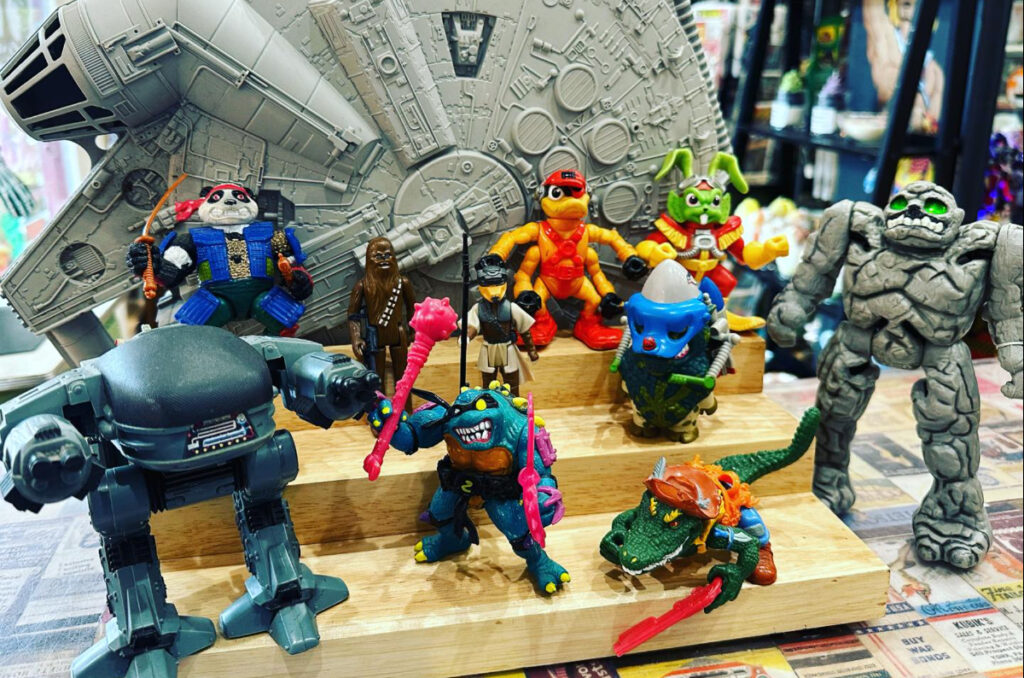 Home to a number of vintage vendors, Fragments of the Past is another newer addition to Columbia's antique scene. The store appeals to those looking for the fun and quirky and is carefully curated with so many great collectible and antique items. Visitors will love the nostalgic collection of toys and games and pop culture memorabilia from decades past.
LOCATION:
313 Walnut St, Columbia, PA 17512
HOURS:
Friday-Saturday: 10:00AM-6:00PM
Sunday-Thursday: 10:00AM-5:00PM
---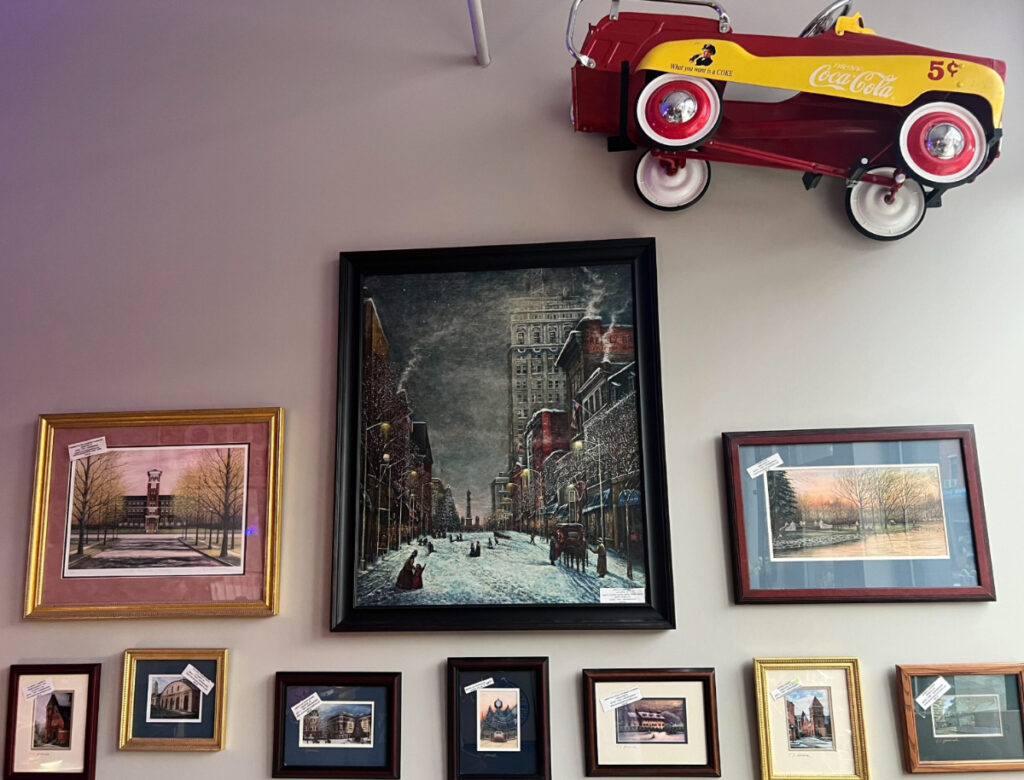 Hotel Columbia Collectibles hosts a wide variety of antique items. This shop is right in the heart of things and walkable to coffee shops as well as other antique spots in the area.
Specifically, they specialize in antique stoves that are rare and ornate. Owner, Tim Swartz searches in homes, barns, and recycling yards and refurbishes these beautiful pieces back to their former glory. These carefully curated items are in store and available to view in a private showing at request.
If you meet Tim, he'll be sure to tell you the story behind all his finds too! His passion for Columbia, his knowledge of the eras, items, and things he has collected will fascinate you. You may have to come back just to learn more about the good ol' days.
LOCATION:
315A Locust Street, Columbia, PA 17512
HOURS:
Monday-Tuesday: CLOSED
Wednesday-Friday: 10:00AM-6:00PM
Saturday-Sunday: 10:00 AM – 3:00 PM
---
Come visit Columbia's Antique Destinations
With so many cool shop owners, vendors, unique finds, and beautiful spaces to explore, how can you stay away?
While you are in town, hop over to local places to eat in Columbia or visit beautiful coffeeshops in Columbia with a friend. There's local places to stay in Columbia if you want to make it a weekend of treasure hunting with some downtown breweries for the evening winding down to mix in as well.
Come Discover Columbia.