Columbia Coffee Wars
Our town of Columbia has a number of coffee shops to visit and enjoy. Each spot has their own flavor and flair. So who is victorious in the Columbia Coffee Wars? Visit them all and choose for yourself (or skip to the end to see which one we like best!)
Now before we go too far, let's be clear. It's not really a war – that just sounded fun to write "Columbia coffee wars"! What has been shown to be true is that having multiple coffee shops in a small geographic area actually stimulates growth for all. It gives more options, more meeting places, more "third office" environments – and who can argue with more caffeine?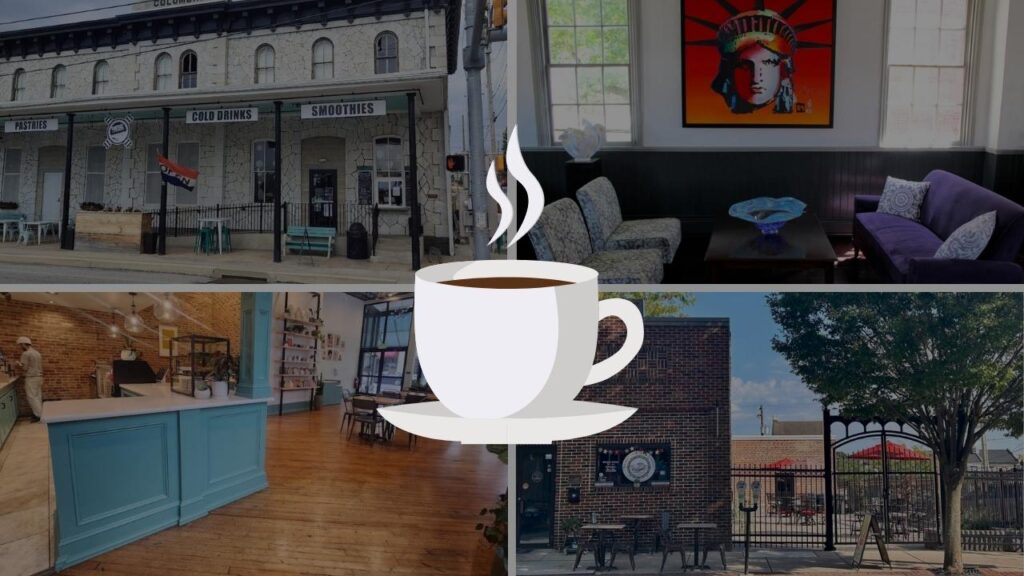 In Columbia, while we have plenty of places you can get breakfast in Columbia or grab coffee as you stroll through antique stores and warehouses, there are 4 main coffee shops where you can get roasted beans freshly ground into coffee, lattes, or cappuccino.
(Oh – and word on the street is that the Golden Whisk Bakery will be offering coffees, lattes, and custom drinks soon as well. We'll certainly update this when we get all the yummy details!)
Who and where are the main four coffeeshops in Columbia? Glad you asked.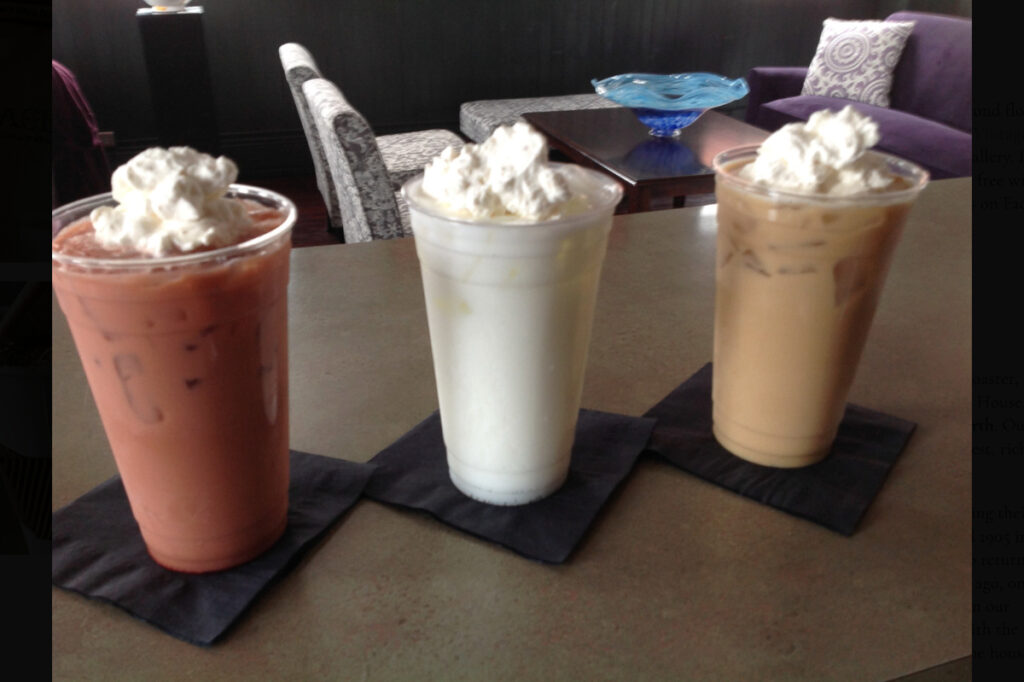 A long time staple of downtown Colombia, Garth Cafe is a space that has so much to offer.
The Cafe at Garth is a one-of-a-kind spot nestled on the second floor of the Garth Art Gallery. Their house blend coffee is carefully roasted by Vintage Coffee Works, right here in our local community. A wide selection of loose leaf teas are also available to enjoy.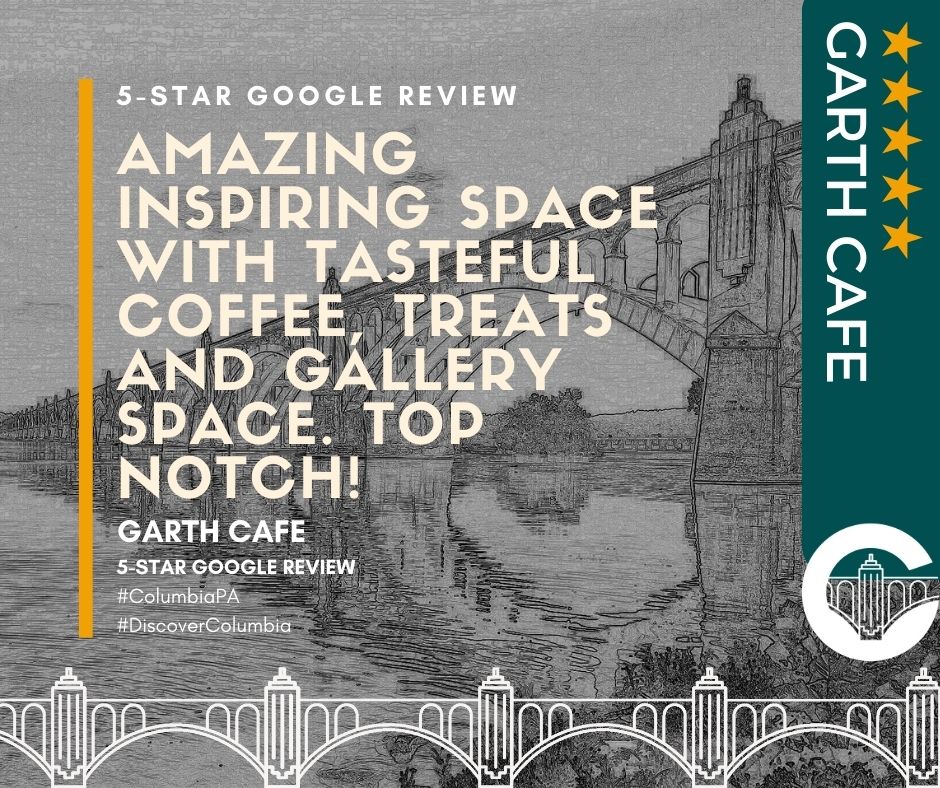 Take a moment to sip on a delightful cup of coffee or tea while you leisurely explore the gallery or simply sit and enjoy the cozy atmosphere. Visitors can also host events such as bridal showers, baby showers, corporate events, or even weddings at this unique and inviting space.
A personal favorite? THE GARTH – it's a blend of fresh whipped cream, vintage roasted small batch coffee, caramel and some other magic touch.
CAFE HOURS
Wednesday–Friday: 8:00AM–2:00PM
Saturday: 8:00AM–12:00PM
ADDRESS
22 S Second Street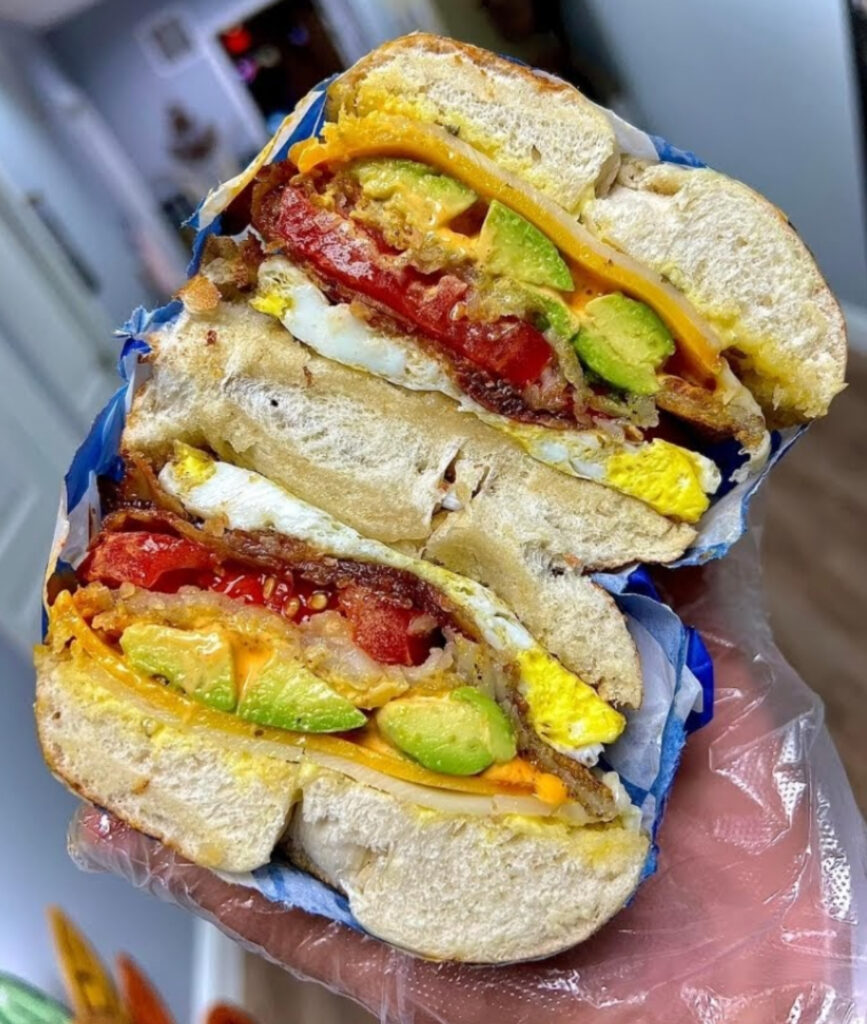 Hot coffee, creative original lattes and frozen drinks, out-of-this-world bagels, new outdoor seating, and home decor – HomeGoodies has so much to offer for those looking for a coffee shop to visit in Columbia. Nestled in the downtown area, HomeGoodies is a great pit stop for those looking for a delicious bite to eat with their coffee.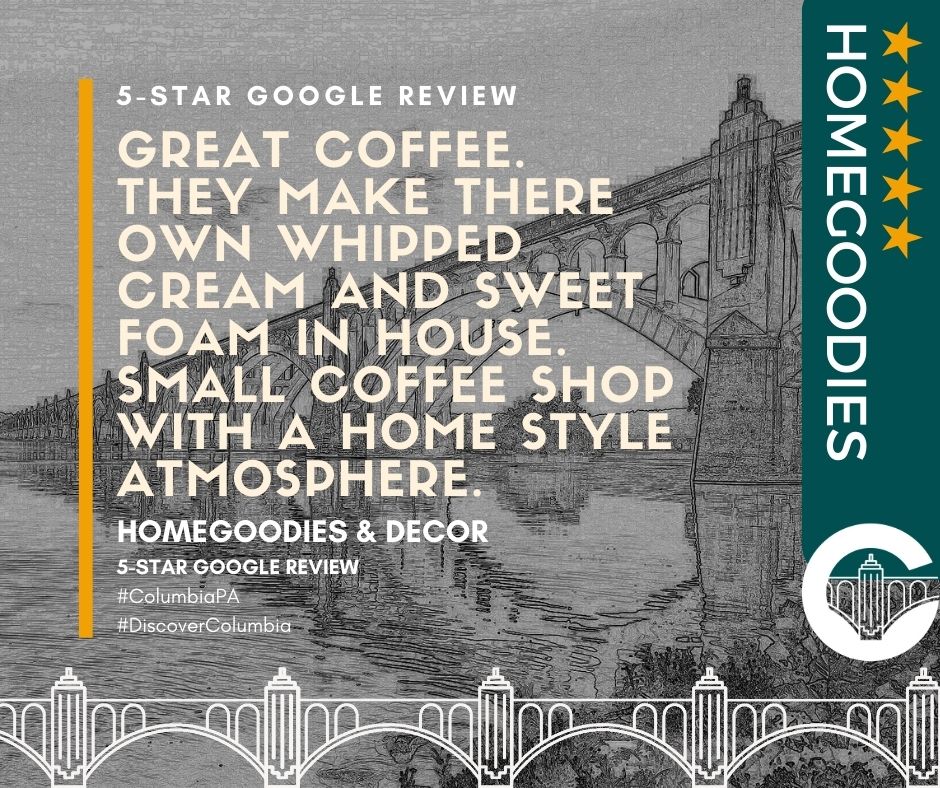 The fun part is the names of the drinks and bagels give a nod to local hotspots. The Fire Fly drink really should be called the Mayfly due to our infamous flying friends that arrive each year 🙂 The Ignite Bagel sandwich is named after their own Ignite Building. The Sparrow is named after the main website design company Sparrow Launch Kits in the building.
You'll find the staff extremely friendly and have to come back to try 'the other drink' you were eyeing up on the menu.
HOURS
Monday–Saturday: 7:00AM–2:00PM
Sunday: 8:00AM-2:00PM
ADDRESS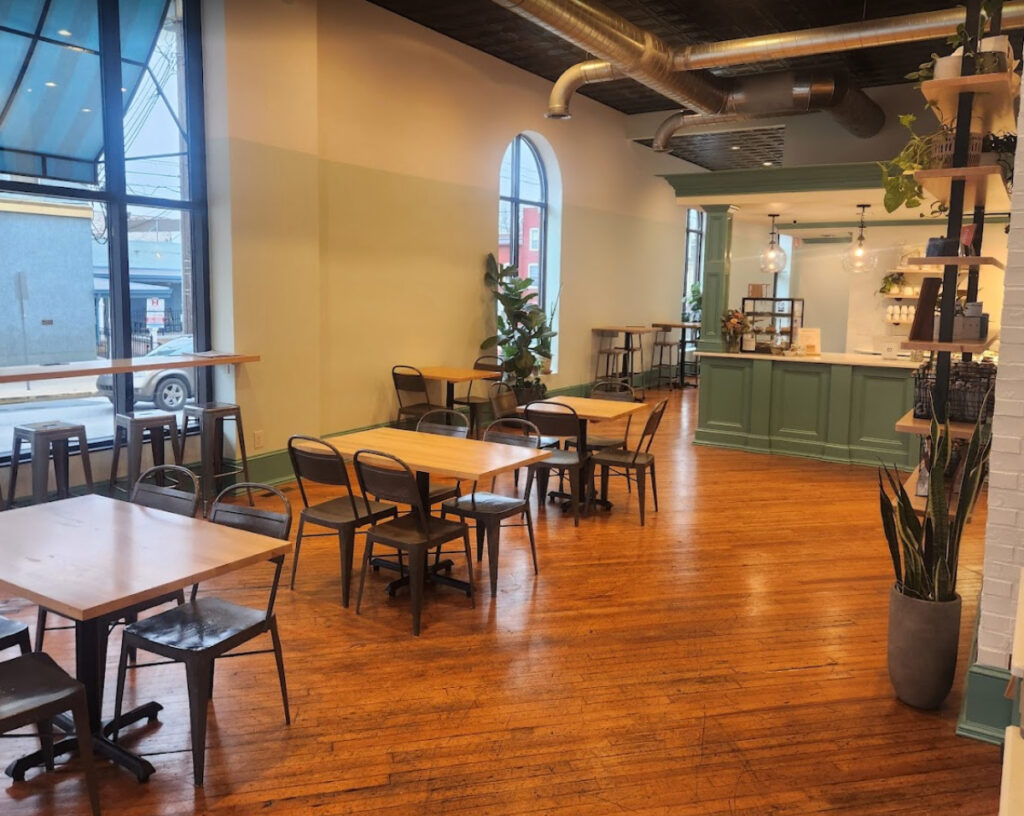 The newest addition to the Columbia downtown coffee scene is Prince St Cafe. A beloved favorite in Lancaster and York, Prince St opened their doors in Columbia in 2023. Their space offers a bright, open environment to work, connect with friends, or enjoy a bit to eat.
The delicious coffee served at Prince St Cafe comes from Necessary Coffee and can be purchased by the bag to enjoy at home.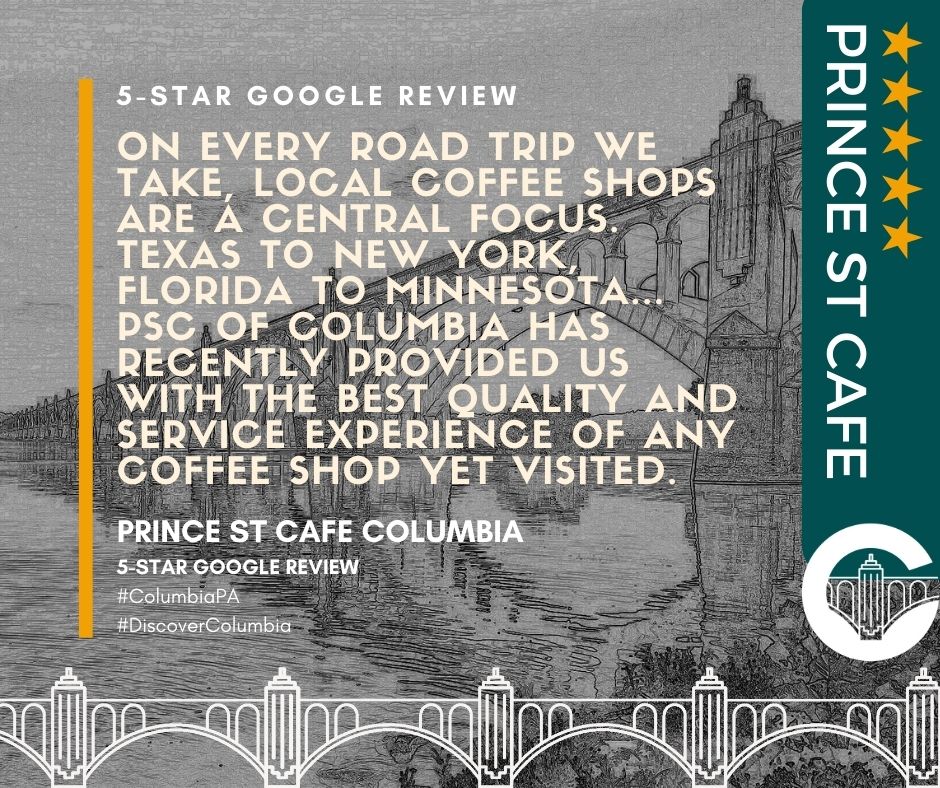 Prince St Cafe Columbia is the only coffee shop in town with a consistent schedule to help you plan your caffeine fix or next meeting, and their menu of drinks (and food) is seasonal and has a great variety of locally sourced foods to pick from.
The walls also change: artwork from local artists is switched out seasonally and is available for purchase. They've got their own swag too in case you want a cool mug to take home.
HOURS
Monday-Sunday: 7:00AM-2:00PM
ADDRESS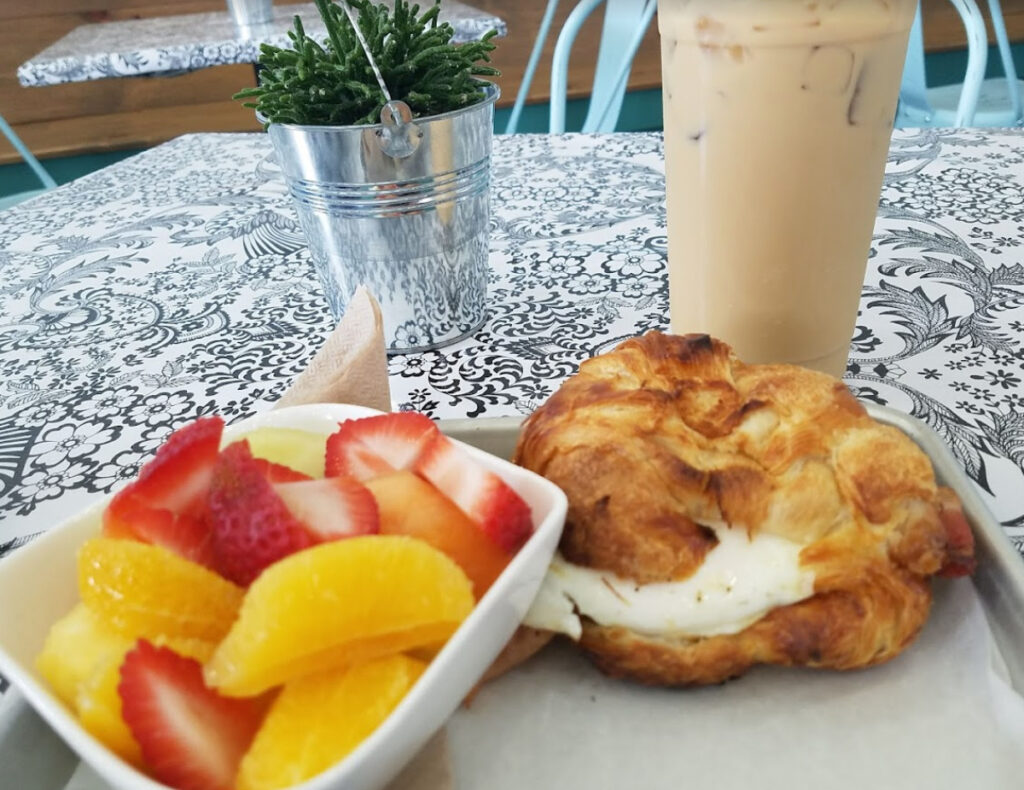 In close proximity to the river trail, Columbia's Coffee and Cream is a perfect spot to stop to fuel up for a bike ride or walk. And for those who would prefer to just sit and enjoy the river view, this coffee shop offers both indoor and outdoor seating.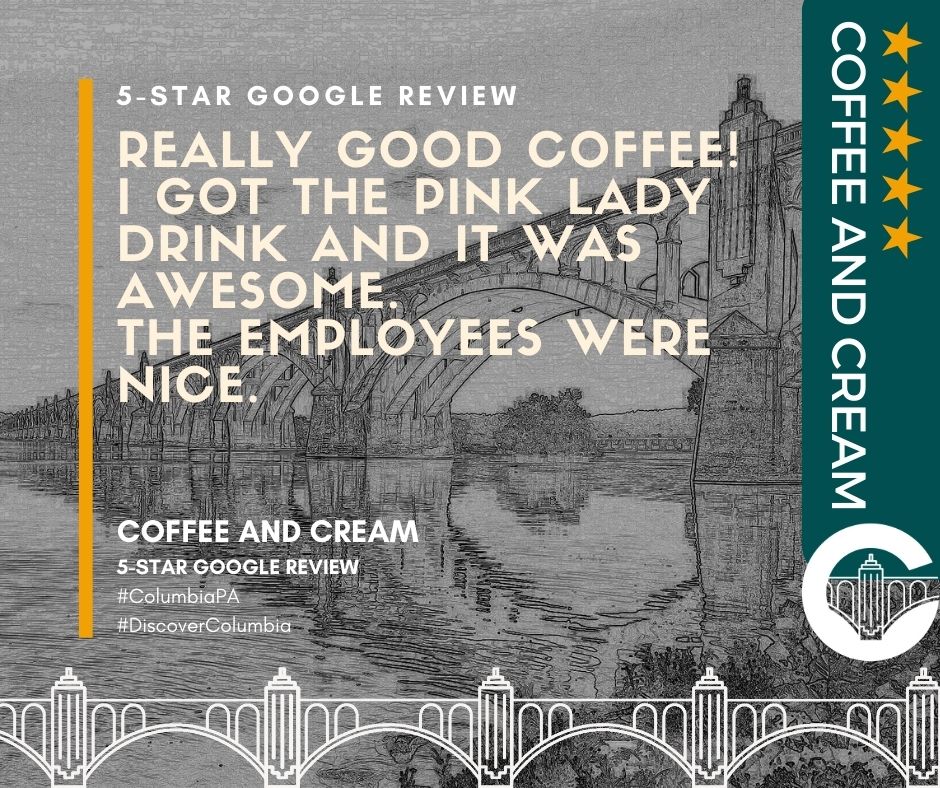 Coffee & Cream offers specialty coffee drinks, baked goods, and an extensive breakfast and lunch menu. Ice cream lovers will also love the large menu of Hershey's ice cream offered that can be ordered at the charming sidewalk window. Perfect for a warm day's walk along the riverside.
HOURS
Monday-Sunday: 7:00AM-7:00PM
ADDRESS
The verdict?
Well, if we led to you believe we were going to pick ONE as the best… some days we like having coffee and walking across the street to enjoy the river views on a rocking chair at Columbia Crossings so we head to Coffee and Cream. Other days we want bathed in the sunlight of Prince St Cafe Columbia as we checkout cool artwork on the walls. The always-funky lattes and flavors of HomeGoodies and the outdoor seating in the new patio call our name other days. Then there's the allure of a quiet Garth gallery with some nice jazz and Cle's signature The Garth drink with homemade whipped cream that is irresistible.
Like all things, I guess it just depends what you are in the mood for.
The winner? Columbia.
Columbia wins.