Columbia Borough granted an exemption to open Freedom Home Vacation Home in a historic 1876 mansion in June of 2022.
Since that time, over 100+ visitors have chosen to stay in the short term rental through AirBnB reservations and some direct-bookings at their website. Growth in STRs around the country has meant that local municipalities have had to consider the impact on commerce, neighborhoods, and overall culture in a town as short term house attracts a new type of traveler.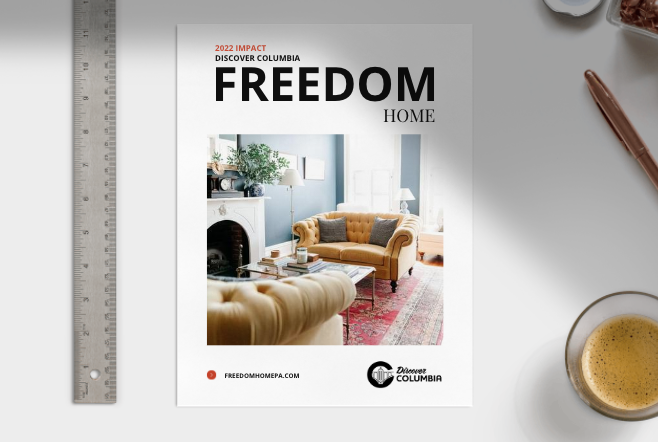 Face to face means more
The Freedom Home meticulously tracked visitor engagements in the town through surveys, direct messaging, and face-to-face conversations as owners Justin and Whitney Rule personally met every guest and gave them a tour of the home upon arrival!
The result has been that visitors to our town are loving the short term rental experience, spending money in our shops and eateries, and telling their friends about the amazing history and beauty of Columbia.
The economic impact report : 2022
Below is the report that was produced on the economic impact of one STR approval, so that people can see the exciting opportunity – when managed well – produces more dollars, more visits, and more growth in our town.
The result is that for each guest who stays at Freedom Home, there is $229 spent in our community in 'real money' at local shops and businesses!
Click to download and see the national impact: