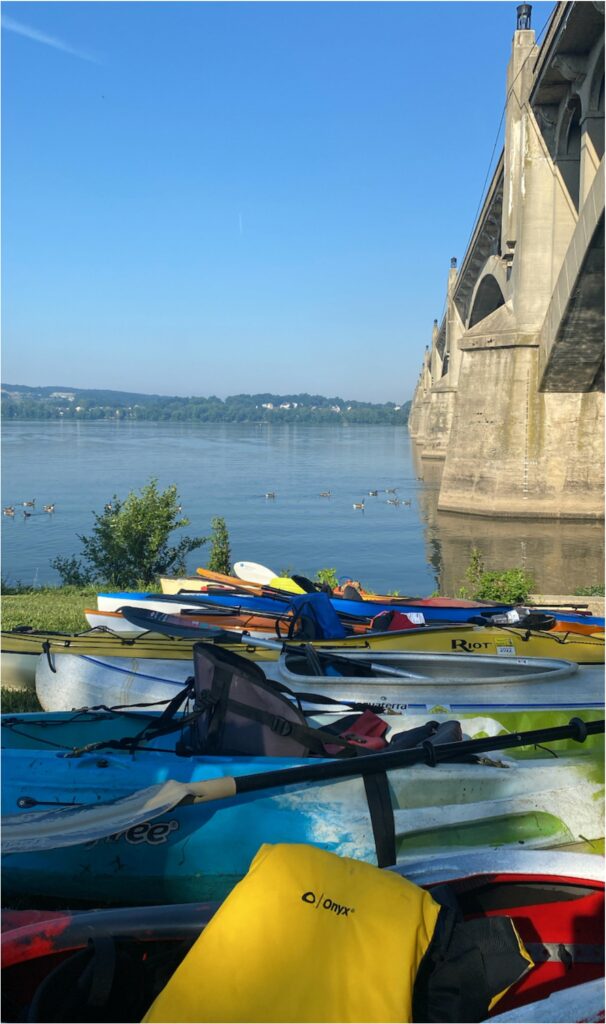 On Saturday, June 25, the Susquehanna National Heritage Area hosted the 2022 Bridge Burner Run & Paddle Challenge down along the waterfront in Columbia, PA – and it was quite the day! With beautiful weather and the sun up and shining early, participants from all over the area made their way to the Columbia River Park Pavillion to remember all of the history that happened there 159 years ago.
Riverfest commemorates the burning of the Columbia-Wrightsville Bridge during the Civil War. On the last Sunday in June of 1863, locals prevented Confederate troops from crossing the river and moving toward Harrisburg or Philadelphia. Confederate troops were forced to turn back as the bridge went up in flames, and just three days later, the Battle of Gettysburg erupted.
Susquehanna National Heritage Area and local organizations sponsoring the event crafted a fun and interactive morning for participants of all ages and activity levels to join in on. I had the pleasure of participating in both the run and paddle challenge, and feeling like a part of the area's rich history was truly a special honor.
The bridge burner run kicked off just after 9 am and represented the race to burn the bridge before the Confederates crossed years ago. Together with the group, I made my way up the Northwest Lancaster County River Trail to the Iron Furnaces, 1.75 miles down the trail, and grabbed my 'dynamite,' aka race baton. From there, we all raced back down the same trail we came up to the waterfront.
Once back at the starting line, I headed down to the dock and blasted off (bad pun, but I safely made my way into the water) and began kayaking. With 1.25 miles to go across the Susquehanna River and 1.25 miles back, I couldn't help but take in the beautiful scenery, a new perspective for me unlike anything I've ever experienced as a Central Pennsylvania native. Being on the water and looking up at the crumbled bridge gave me such an appreciation for those who lived this reality years ago – and a nice new context to the roads I drive on frequently.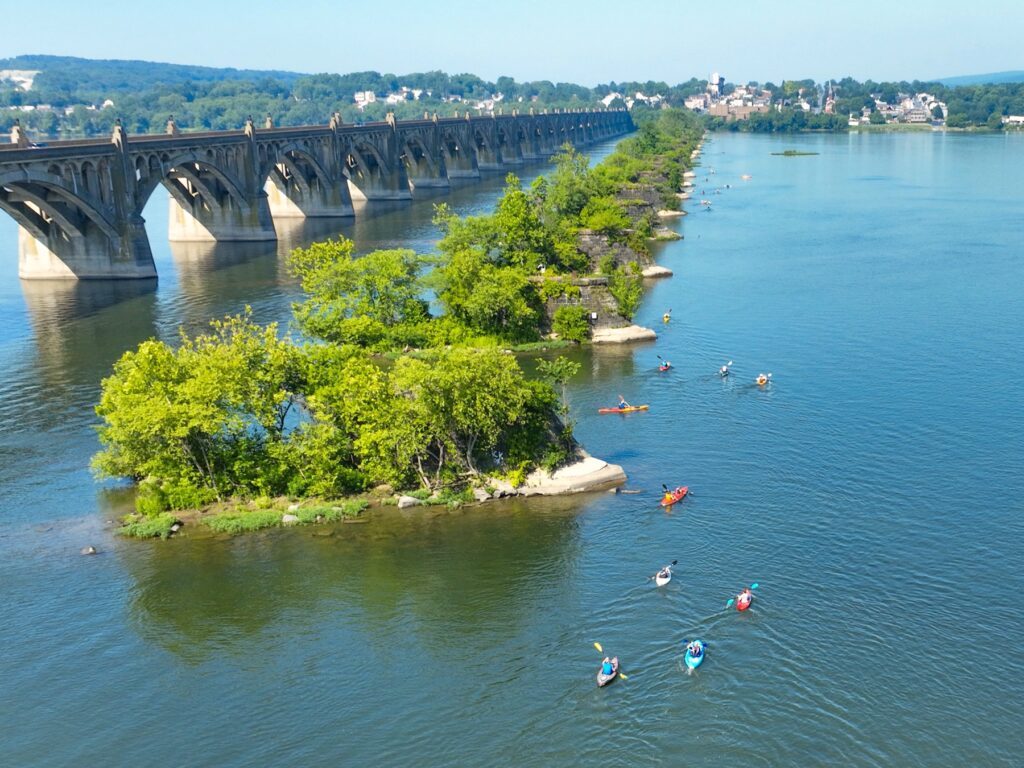 I finally made my way back across the river after handing off my stick of dynamite to the team on the Wrightsville bank and finished the challenge in just under one hour and fifteen minutes. Wow! The entire race was full of camaraderie from the other participants and cheers of "you can do it!" and "we're almost there!"
I am so thankful to live in an area where local history is not only shared but celebrated and remembered. If you have the opportunity to participate in the event down the line or come watch others complete it, I hope you take advantage of that. It really is an experience unlike others and one of the fleeting opportunities I seldom experience where everyone comes together for a common love: Columbia.