Sight and Sound Theater has two locations – one in Branson, MO and the original location here in Lancaster, PA. Visitors to Sight and Sound are in for a treat as they visit the heart of Amish Country in Strasburg, PA to the incredible performances that bring the Bible to life before your very eyes.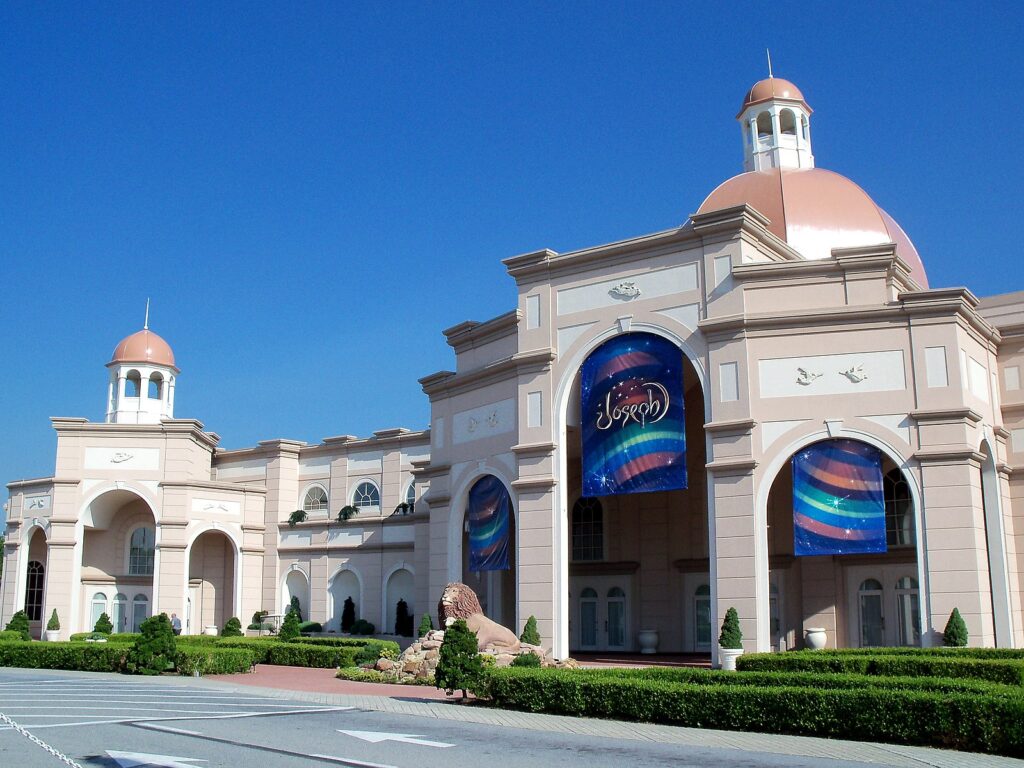 Current show at Sight and Sound
Right now the show is MOSES. You can reserve and buy tickets directly on their website or call a friendly (personally done it) customer service person to help you place your order or find great seats.
While there are many hotels and places to stay near Sight and Sound Theater, the best ways to experience all the exciting things Lancaster County has to do is to stay in a bed and breakfast in Lancaster, PA or an Superhost AirBnB home in Lancaster, PA.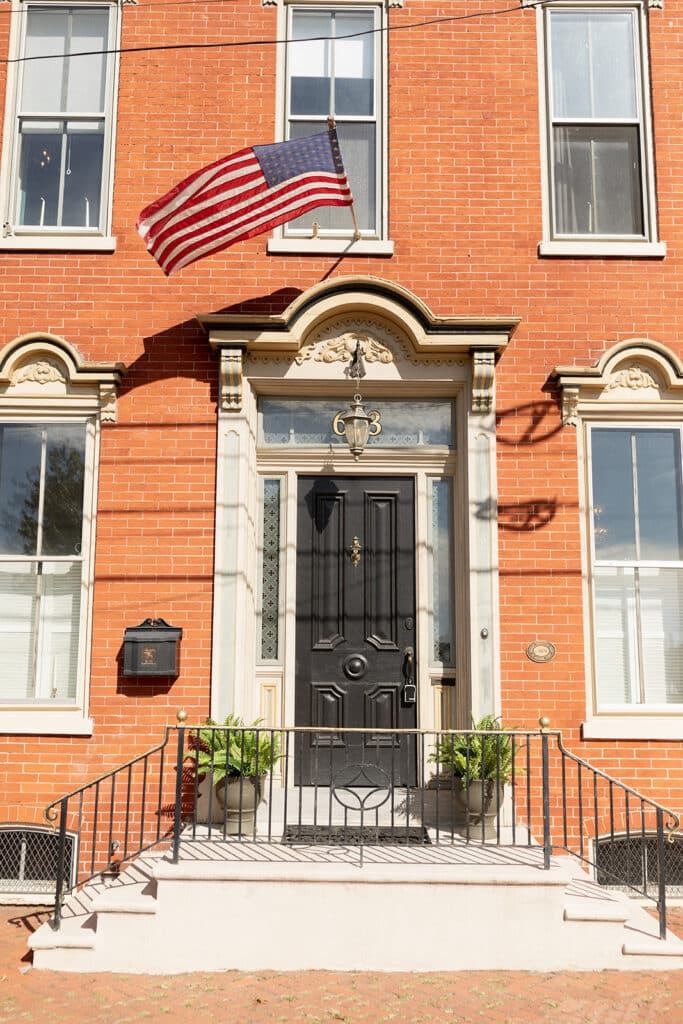 The historic river town of Columbia, PA is the home to the 1876 Civil War Era Mansion known as Freedom Home. This majestic and historic-yet-modern home has 15 rooms to explore – from elegant and large sitting rooms, living rooms, lounge, gameroom, and a dining room for friends and family – to 5 bedrooms with room to sleep 10 guests.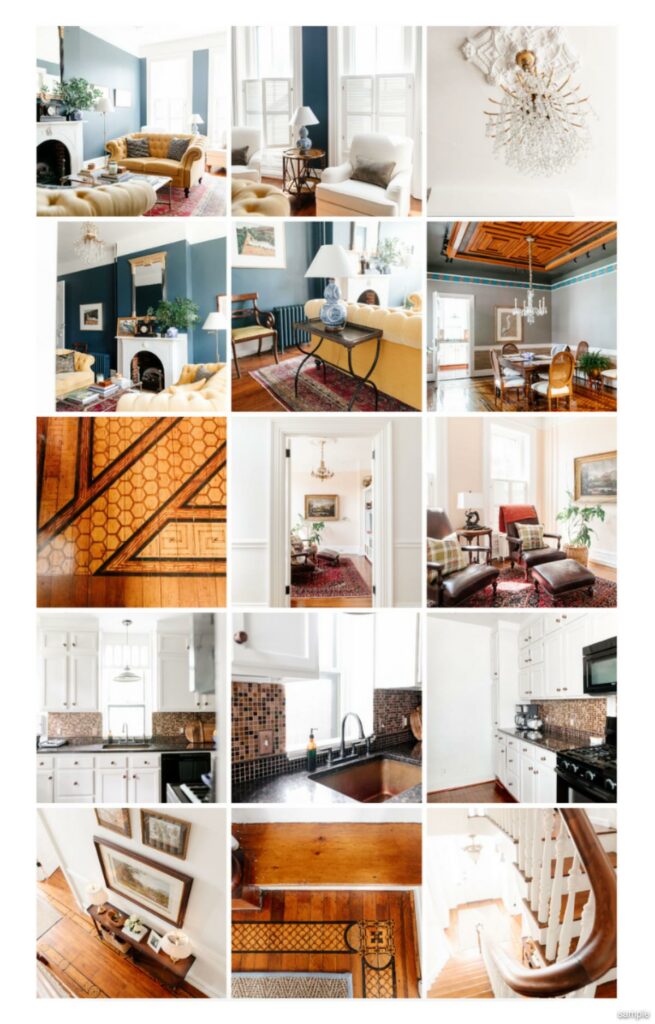 Directions to Sight and Sound Theater
Freedom Home is right off of Route 30 – which means you just need to hop on and head east to get to Sight and Sound Theatre. It is a quick 28-30 minute drive (just 20 miles) to get from the home in Columbia, PA on Locust Street to the theater at Sight and Sound.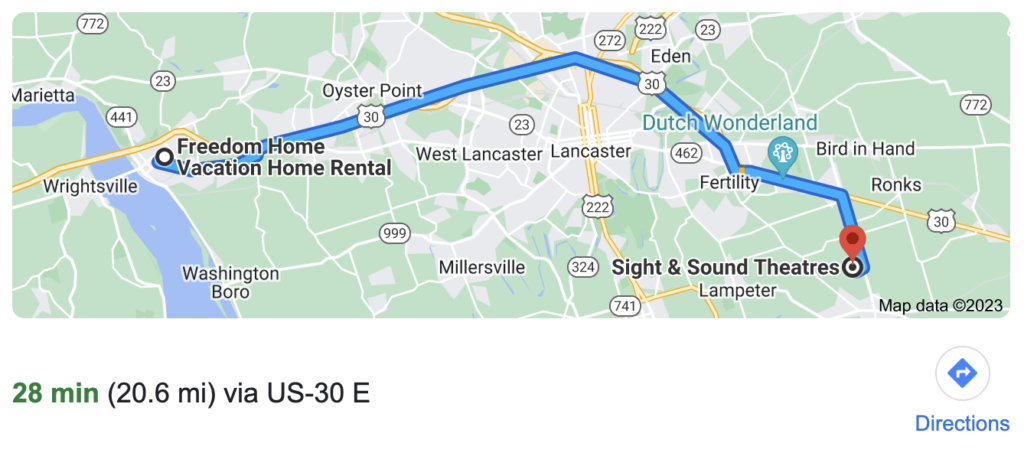 Click on the map or click here for driving directions.
Relax before and after the show
The great part of staying at Freedom Home when visiting Sight and Sound Theater in Lancaster is the time you get to relax before and after your show experience. There is an outdoor patio with a water fountain, plenty of places to sit and connect inside – and you are just a short walk from numerous cafes, restaurants, antique shops, breweries, and riverside seating and parks to talk about the unforgettable experience of the show itself.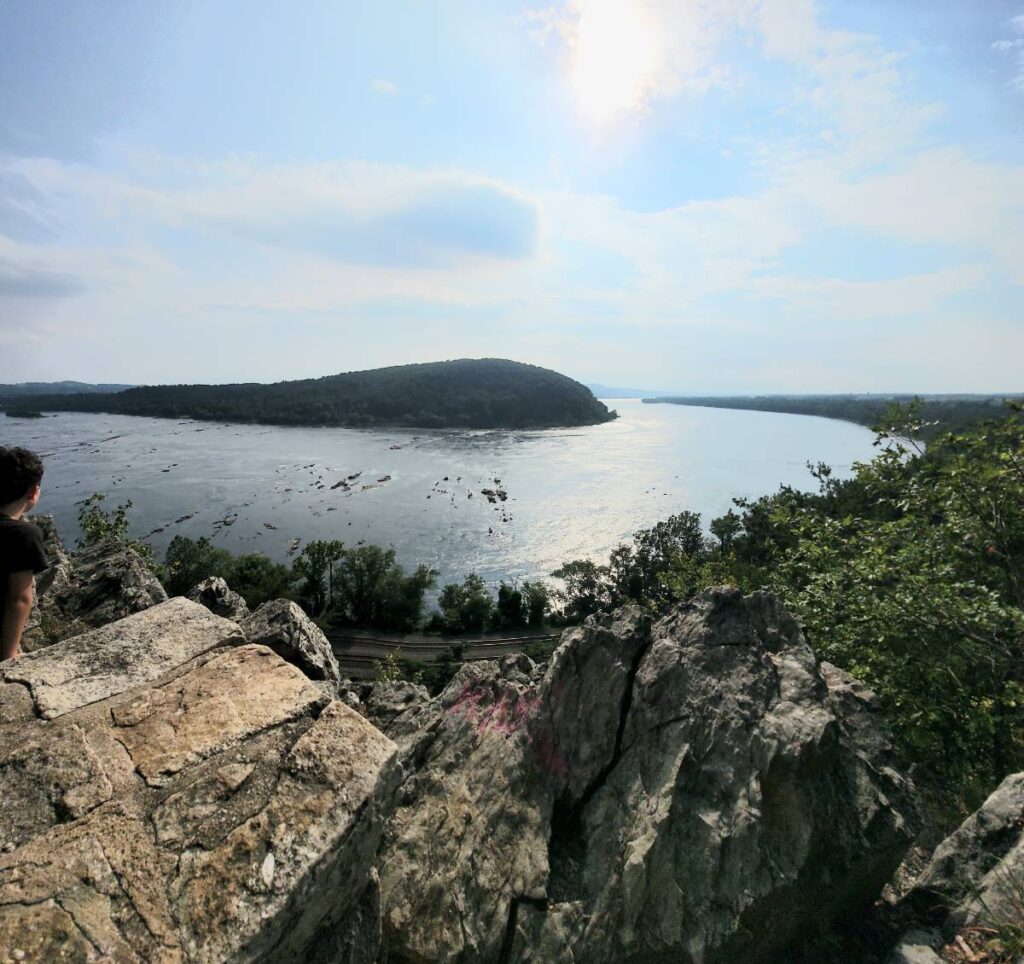 Sight and Sound has some places to stay nearby, but they can tend to be higher in price simply due to their proximity to the show. Make sure you consider staying in our historic river town when you come visit Sight and Sound – and the Freedom Home owners will meet you in person and give you a personal tour of the historic 1876 Freedom Home and show you the secret room as well!
You can view photos and book directly at FreedomHomePA.com or see the reviews on AirBnB and book easily online through AirBnb.
Enjoy the show!