The town of Columbia is rich in history, full of charming small shops, and bustling with people enjoying outdoor activities such as running, biking, or fishing. For me, just the sight of water brings a sense of calm and I have often enjoyed a lunch break sitting by the Susquehanna River at the Columbia River Park. However, when I'm not enjoying lunch by the river, there is a local spot that I enjoy visiting – Hinkle's Restaurant.
Hinkle's is a Columbia staple and it has been for years. They have been in business for over 125 years!!
Imagine that. Before Henry Ford's Model-T was on the roads, before humans went to space, and before both world wars, Hinkle's opened its doors as a restaurant and pharmacy.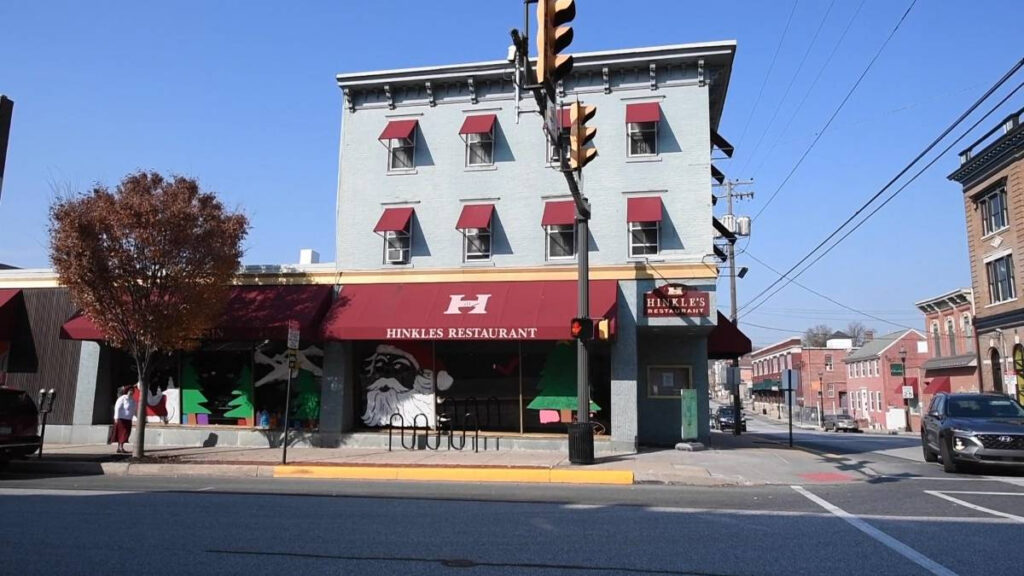 Hinkle's has survived many waves of change and has thrived throughout multiple generations.
While they have gone through changes over the years, it's amazing that a restaurant can have such deep roots in a town. Hinkle's is one of those dependable spots that has stood the test of time for a reason.
I think the magic of Hinkle's lies in the way they offer the feeling of history and nostalgia in the present day. No matter what changes in history and culture, people will always love gathering around good food with their community. It's this exact reason that draws me to Hinkle's. While it's gone through changes and renovations, it's remained a comfortable place where community thrives.
A few years back, Hinkle's underwent renovations that gave new life to the historic architecture. The renovation brought a bright, clean, and fresh look while still incorporating decor elements that nod to the history of the building and town of Columbia.
Every corner of the place gets ample sunlight from the wrap around windows of the corner lot it sits on. On a cold winter morning driving into Columbia I love peeking in the windows of Hinkle's and seeing people sitting by the window enjoying a warm meal.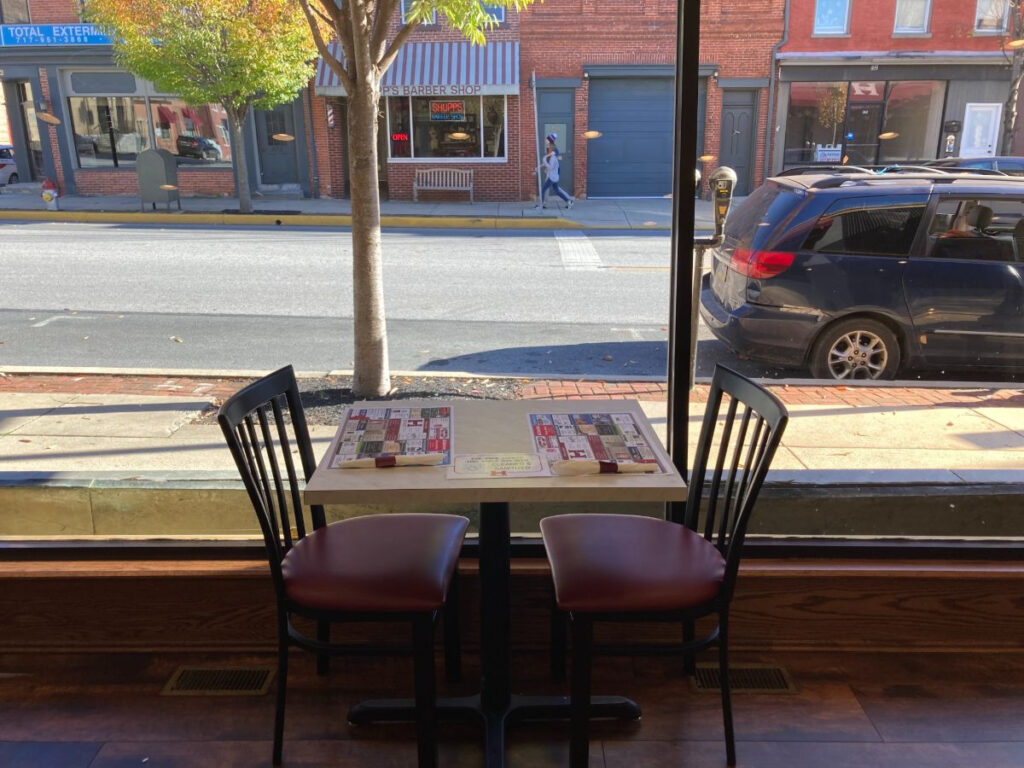 On any given day, you'll see regulars chatting and laughing. The last time I was there, a group of friends were celebrating another friend's 80th birthday. As I witnessed them enjoying time together, I could almost imagine that this group has made Hinkle's a part of their regular traditions for the past 80 years. And that just warms my heart.
While Hinkle's community and warmth is enough to bring you in the door, the restaurant is not lacking in delicious food. Most of their dishes are classic and comforting. Think omelets for breakfast, cold cut sandwiches for lunch, and pork chops with filling for dinner. And when you're done with your meal, you can't skip dessert. The minute you walk in the door you are greeted by an amazing spread of pies, cakes, and desserts behind a large glass case of dessert.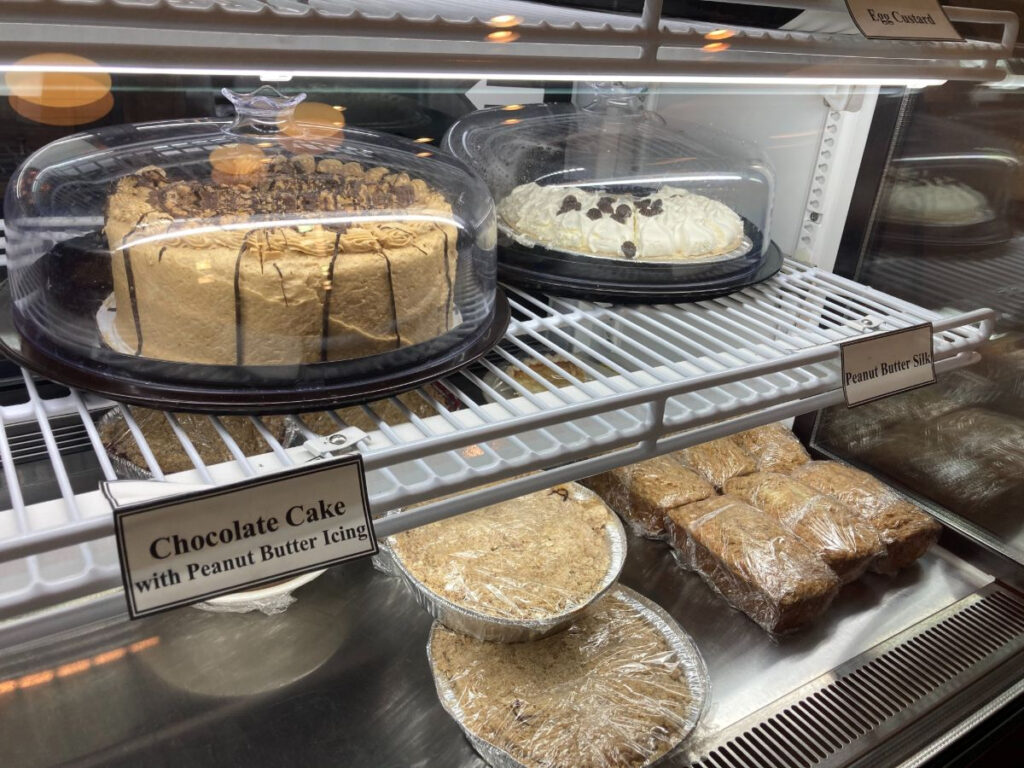 So, next time you're in Columbia and need a bite to eat, stop in at Hinkle's. After you eat, stop in the nostalgic gift shop called "Murphy's Mercantile & Co." You'll be pleasantly surprised by the adorable gifts and goodies you'll find.