The Freedom Home was featured in a January 4, 2023 article in the Merchandiser – showcasing the historic home that is now available to rent as a destination to explore our amazing river town.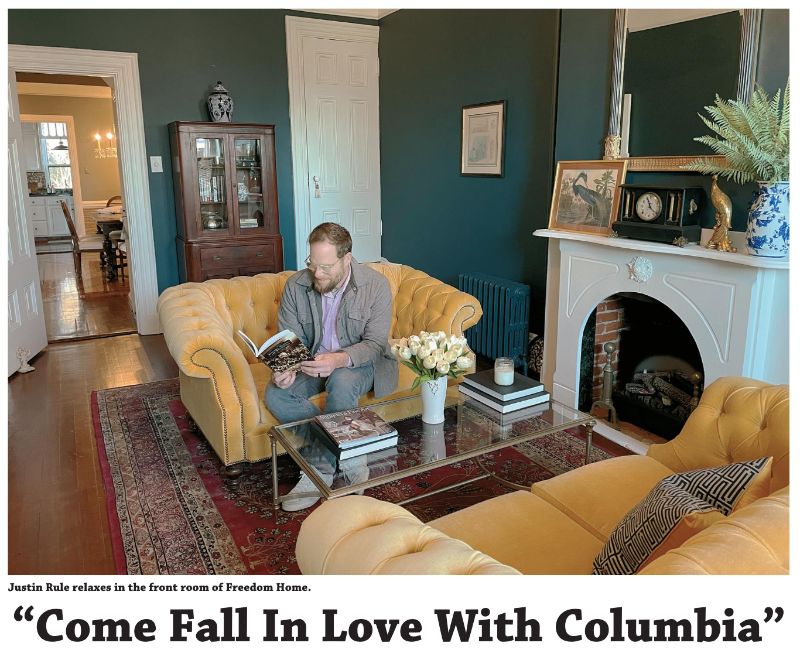 Justin and his wife, Whitney, purchased the historic home in July of 2022 and opened it as a vacation home to rent to increase the traffic to downtown businesses, increase appreciation for the history of the region, and to help tell the great story of Columbia's past, present, and future.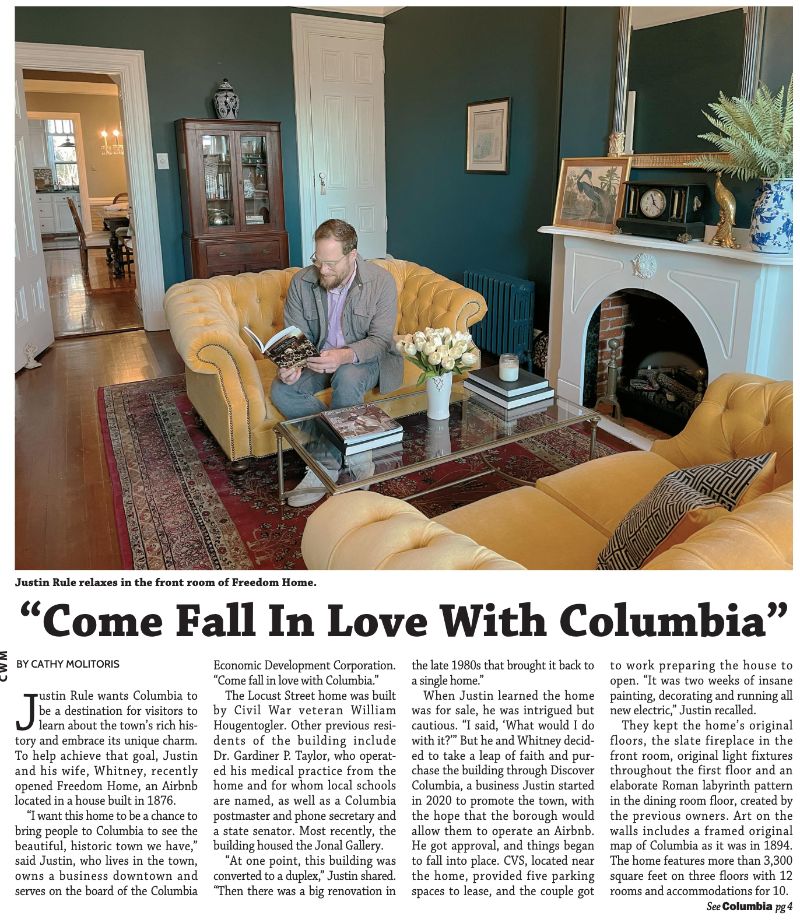 The home has a storied history – from it's construction by a Civil War veteran who became an architect – to its domicile for locally notable families and personalities that helped Columbia become what it is today.
Discover Columbia's mission is to preserve and promote Columbia's businesses,
historic, architectural, and natural resources. So when the opportunity was presented to create a local hub where families could come to explore and (ahem…. ) discover Columbia, it was a leap of faith – but every guest has fallen in love with Columbia.
The first guest even started a 'saved search' on her Zillow app to watch homes for sale in Columbia so she could retire from Virginia here in our rivertown!
Destination for brides, YouTube stars, and antique hunters!
The home was recently featured by Dr Becky of the 522k following YouTube channel as her and her husband discovered (and fell in love with) Columbia.
They describe the unique placement and history in their comments on this YouTube video:
Other guests to the area that went to YouTube to share about the home included the ANTIQUE NOMAD who even walked through the home and noted some of the unique pieces and style touches in his video overview. He also hosted an appraisal event as part of the Columbia Merchants Associations' DISCOVER COLUMBIA WEEK in 2022.
The FREEDOM HOME was also featured in a short promo done by Raven Tree Media – a team from Tennessee – who came to our lovely town to capture and share the unique elements that make Columbia a great destination.
You can see their video here: