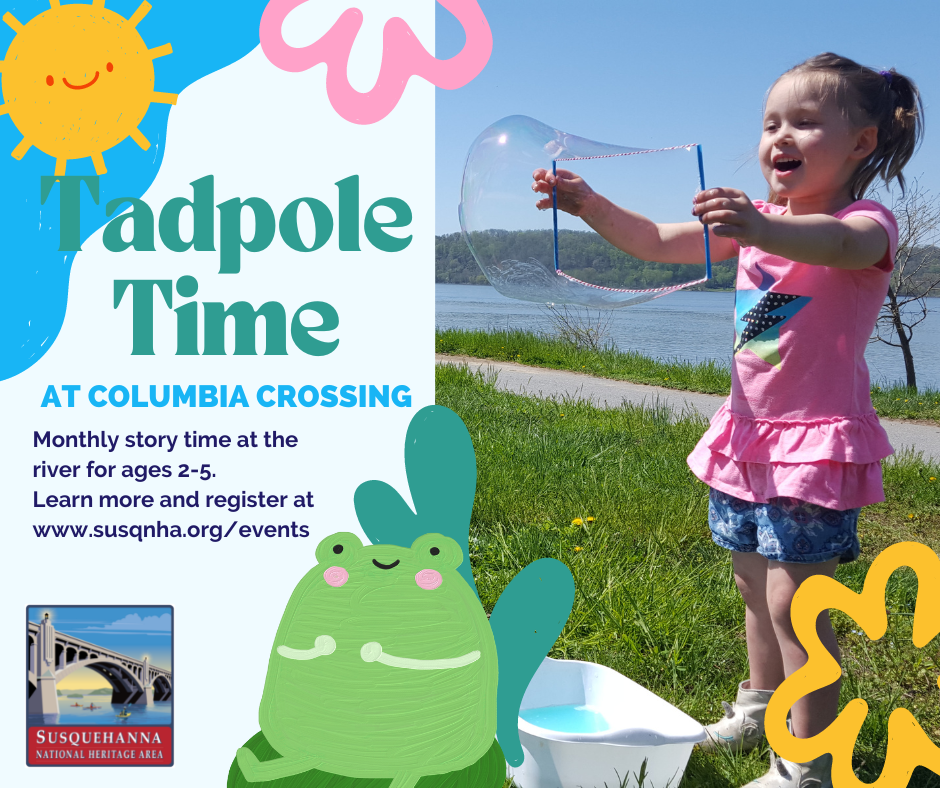 Tadpole Time
Tadpole Time features monthly themes that explore the natural world along the river, with stories and activities that will encourage your child's curiosity about the world around them. For children ages 2-5 with their caretakers.
All children must be accompanied by a participating adult.
Classes will take place outside on the Riverview deck and in the park. Dress for the weather and in clothes that can get messy!
Non-Borough Residents: $4 per participating child will be due at check-in. Cash and card are accepted.
Columbia Borough Residents: This year, thanks to a generous grant from the Barshinger Family Foundation, Columbia preschoolers can attend Tadpole Time for free!
2023 Themes
-January: Glow in the Dark
-February: Rocks
-March: Blown Away: Wind
-April: Hide and Seek: Camouflage
-May: Bubbles of Fun
-June: Busy Bees
-July: Messy Mud
-August: Flower Power
-September: Fishy Friends
-October: Let's Go Camping*
-November: Colors of the Season: Leaves
-December: Arctic Animals
*Note: Third Wednesday of the Month in October