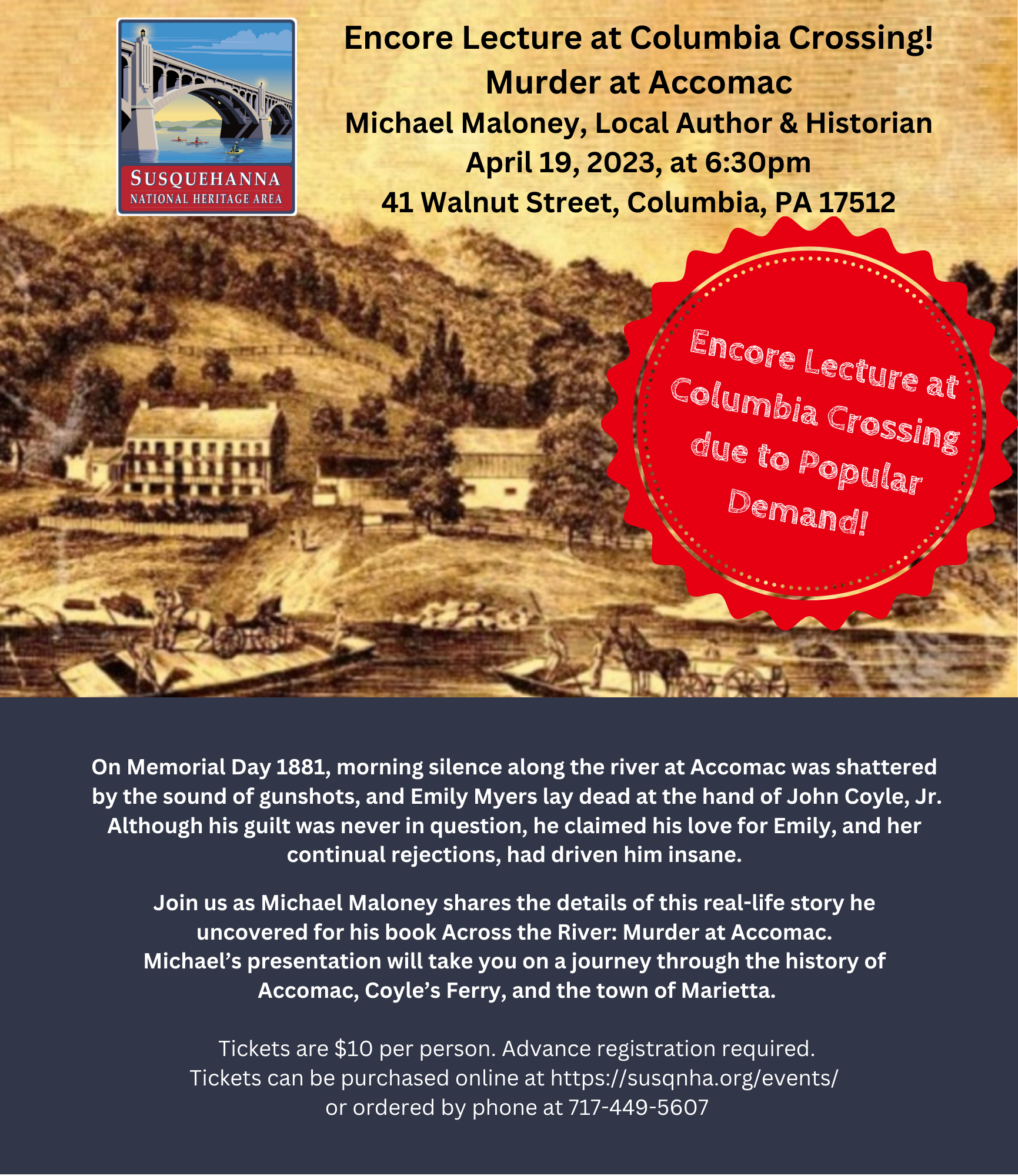 "Murder at Accomac" Encore Lecture
A special encore due to popular demand!
April 19, 2023, at 6:30pm
Michael Maloney, Local Author & Historian
Attend in person at Columbia Crossing River Trails Center!
On Memorial Day 1881, the tranquil morning silence along the river at Accomac was shattered by the sound of gunshots, and in an instant Emily Myers lay dead at the hand of John Coyle, Jr. Although his guilt was never in question, he claimed his love for Emily, and her continual rejections, had driven him insane.
Join us as local historian and author Michael Maloney shares the details of this real-life story he uncovered for his book Across the River: Murder at Accomac. More than recounting the murder and subsequent trial, Michael's presentation will take you on a journey through the fascinating history of Accomac, Coyle's Ferry, and the town of Marietta.
Tickets are $10 per person. Advance registration required! Doors open at 6:00 p.m.
Tickets can be purchased online at https://susqnha.org/events/ or ordered by phone at 717-252-0229 ext. 101.
Questions?
Please call Susquehanna National Heritage Area visitor information at 717.252.0229, extension 101.