I live in Fairfax, Virginia, and I work for the federal government.
One of the things that I'm looking forward to in the next few years is retiring somewhere. I'm a Penn State fan. So I adopted Pennsylvania as my home. My dad was military. So I grew up all over the world and don't really have a place that I call home. So Pennsylvania has been that for me in a lot of ways. And as I've tried to figure out where to retire, I explore different areas to include. And somehow my heart keeps coming back to Pennsylvania.
So recently my family and I decided to try out Columbia, Pennsylvania… and what a treat it was. I stumbled across the FREEDOM HOME on Airbnb… how exciting! We loved it!
Why? It was an experience.
Talk about stepping back in history and getting to enjoy a piece of just historic architecture and fine woodwork and the house and all kinds of fun rooms and closets.
It just seemed to never end!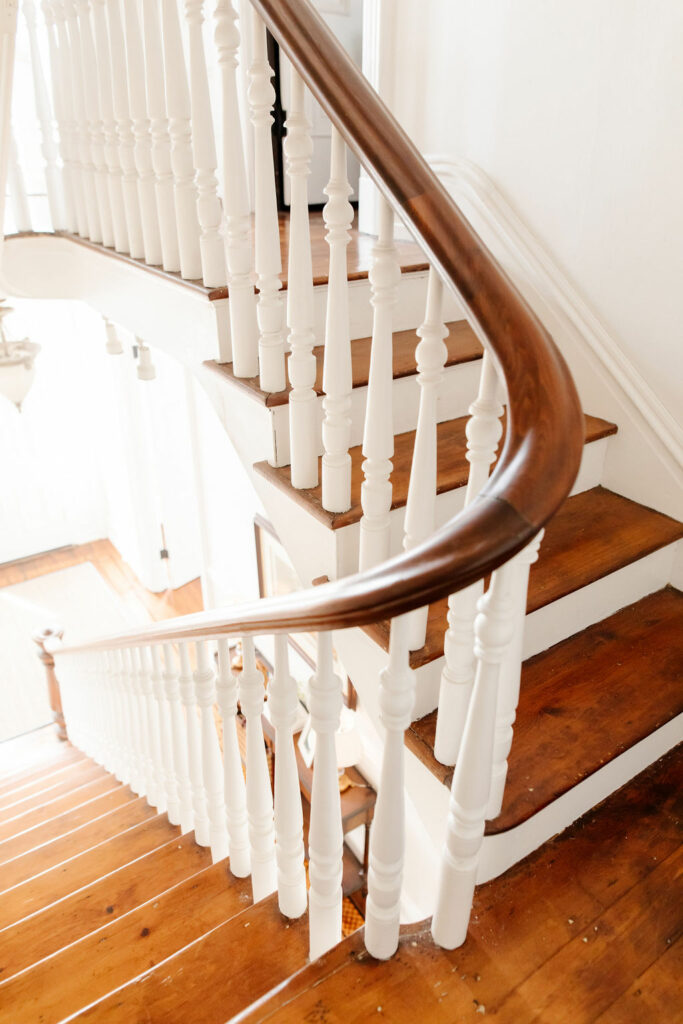 We really, really enjoyed ourselves. We enjoyed the courtyard out back and got to have coffee and tea. We enjoyed the Columbia village. I call it a village. And the reason why I'm gonna call it a village is because people were so friendly and talked to us and didn't have the craziness of a lot of people. It was just very low key. '
We arrived on a Friday and everybody was out and about – there was an event going on with lots of people and festivities and we walked all around.
I call it a village because everyone was so friendly…

Patti – Guest at Freedom Home
Everybody was super friendly and talked to us and we just had a great time.
I cannot say enough about the FREEDOM HOME owners. They met us at the door – very unusual for an Airbnb and showed us around the house and all the unique things and some fun little quirks and things.
It was just amazing.
It was not long enough and we thoroughly enjoyed ourselves.
So if you get a chance to visit Columbia, Pennsylvania, stay at the FREEDOM HOME and you will not regret it.
It's an experience. It is one of those categories on Airbnb, where if you're looking for something where you get to enjoy a piece of history, this is it!